[amazon box="B074ZRG5MN"]
The [amazon link="a" title= Sony WH-1000XM2″ link_icon="none" /] is one of the brand's top-selling headphones with the best value. It is also highly regarded as one of the best over-ear noise cancelling headphones in the current market thanks to its stylistic sound details and confident lows. It is a testament to everyone that you do not need to spend on a high budget to achieve studio quality headphones. Let us find out why the WH-1000XM2 is such a crowd favorite.
Features 
[amazon fields="B074ZRG5MN" value="thumb" image_size="large"]
The XM2 is a much-improved version over the H900N and the XM1. Sony managed to fix most of the nooks and crannies from the previous headphones and improved them on the XM2. While it still does have some hiccups, it is still an overall great pair of headphones that succeed in high-quality sounds at a sensible price.
The most prominent feature in the XM2 is the Quick Attention Mode. Basically, it means you can lower your sound volume by just placing your hand on the right earpiece. Covering it will automatically decrease the volume, which is great for when someone is talking to you or something else grabbed your attention. It makes a great feature too especially if you are listening to your favorite music while working and then suddenly someone wants to talk to you. Say goodbye to removing your headphones completely.
Another main feature here is the return of the touch sensors – the control panel of your music and calls. While it has better placement of the controls, it does have some slight issues when it comes to issuing the gesture; a hit or miss where the headphones may or may not register the hand gesture you are doing. However, if it does work and if you are used to some missed out areas, it is such a breeze.
The award-winning noise cancellation is back and better than ever. It is much improved over the WH-H900N noise cancelling thanks to a quieter activation and better silence technology within it.
And lastly, there is the custom configuration settings using the Headphones Connect app. Here, you can adjust the sound mode of your headphones, letting you adapt to the environment or situation such as when you are in a car, within a theater or open-ended room, or outdoors. It's fun to fiddle with, but the features are hardly ever helpful for wherever you are in.
Design 
[amazon fields="B074ZRG5MN" value="thumb" image_size="large" image=2]
The WH-1000XM2 is, hands down, one of the best-looking headphones from Sony. You can tell from afar that it is a high-quality pair of headphones, but what nobody knows is that it is much cheaper than its competition. It is also a lighter edition over the first XM series yet still heavier than the XM3. The whole build is strong too, but do be careful not to let it drop or else it will significantly affect its wireless prowess.
Sony lets you choose multiple colors for it, but arguably, the beige, gold and black editions definitely look sleek and professional.
Comfort 
They used the same materials from the MDR-1000X – the frames, the earpads, even the sound technology, but only slightly better. Although, the headband does look more gun metal than its predecessors and its earpad cushioning is slightly rougher. We do like the gun metal finish but the cushioning may be subjective. Personally, we did like its rough texture though.
Noise Cancellation 
[amazon fields="B074ZRG5MN" value="thumb" image_size="large" image=3]
There is nothing much to tell about the noise cancellation except that it is superb – even better than the MDR-1000X and the WH-H900N. You can feel the complete silence once you activate its noise cancelling feature and no matter where you go, there is little to no background noise. You may end up in a busy rush hour in New York City or within your grandfather's garden, but the result always stays the same.
This is noise-cancelling at its finest and it is one of the best features of the WH-1000XM2.
Sound Quality 
The WH-1000XM2 is only just a tad bit better than its predecessors. Technically, the older ones are already good and you know what they say, "If it ain't broke, don't fix it." And in the case of the XM2, Sony carried out almost the same sound quality from the previous editions.
What is added here is the sound pressure optimizer which is very helpful if you are traveling by air or if you are in a high-pressure area including high mountains or deep caves.
Overall, we got nothing to complain about.
Battery Life 
Its maximum lifespan is 20 hours but you can surely increase it up to 38 hours as long as noise cancelling is off. The maximum charging time is 4 hours but 10 minutes of charging will net you an hour of audio playback.
Overall 
[amazon box="B074ZRG5MN"]
The less said, the better. Why? Because the godly performance of the Sony WH-1000XM2 will explain to you everything as to why everyone loves it.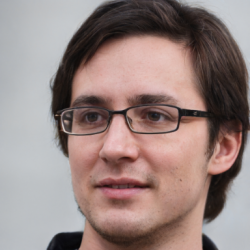 Latest posts by MaxWalker
(see all)