[amazon box="B085297N3J"]
For lack of a better term, [amazon link="B085297N3J" title="Beats Studio 3″ link_icon="none" /] is a great casual experience if you are looking for a pair of headphones that gets the job done in great sound quality and comfort. So, compared to Sony's WH-1000XM3 and the Bose QuietComfort 35 II, is this any better? That is what we are here to find out.
Features 
[amazon fields="B085297N3J" value="thumb" image_size="large"]
Beats Studio 3 is one of the Beats most feature packed headphones. Including: noise-cancelling, wireless audioplay, durable frames, minimalist sound controls, soft earpads, and Assistant mode.
Let's talk about noise-canceling first. While it is not a new feature anymore in today's mid to high-end headphones, Studio 3 includes a simple on/off NC which has two modes: Dynamic and Adaptive. The former has a stronger NC than the latter, but we will get into the further details later.
The overall design of the Studio 3 is very flexible. It is perhaps Beats' most durable headphones yet in terms of both audio quality and physical design.
The sound control panel is also unique. It may not be a touch sensor like the Sony XM3 but it does make a great use over its layered earpiece design. Tapping the upper part of the logo increases the volume while the lower part softens the volume. Tapping the "b" logo twice will skip the song and tapping it 3 times will go to the previous track. If you tap and hold the "b" logo, you get to talk to your AI assistant which we will discuss later on.
The soft ear pads make a nice touch (no pun intended) and is a good replacement over the stiff cups from the Beats Studio 2. One whole cup can cover your entire ear – which is subjective to being a good or bad aspect depending on your preference.
So far, one of the coolest parts of the Studio 3 comes in the form of Google Assist. If you are using an iPhone you can freely switch her up with Apple Siri. You can activate her by tap-holding the center of the earpiece and she will talk to you on whatever you need, be it googling the nearest restaurant, play an old song on Spotify or figure out how a sandwich triggered World War I.
Design 
[amazon fields="B085297N3J" value="thumb" image_size="large" image=2]
From appearance alone, you could describe the Beats Studio 3 as "soft". Soft in a way that you can obviously see the different padded regions all over the headphones. It also comes in different colors and, unlike the Studio 2, provides dark palettes this time.
The ear cups themselves are oblong and padded with thick foam that can cover your ears completely. The headband is also a unique feature on the Studio 3 as it is stretchable.
The Beats Studio 3 also has a 3.5 mm jack and a separate micro usb slot in case you need to charge it (a USB-C type would of been nice).
Comfort 
[amazon fields="B085297N3J" value="thumb" image_size="large" image=3]
Beats Studio 3 is perhaps one of the most comfortable headphones on the market. Even after hours of wearing, you would barely feel them, causing little irritation for your ears or clamping your head. this is all thanks to the durable build of the headphones.
The pads themselves are not the softest in the world but, for a lack of a better term, they are just right.
Sound Quality 
So, does it sound good? Yes, but it is definitely not the most groundbreaking. If you have already experienced a pair of Beats headphones, this is no different. The only reason why you'd pay more for this than their cheaper versions is because of the inclusion of the Assistant and Noise Cancelling. For some reason, the sound becomes more muffled when you turn on the Noise Cancelling mode, which we will get right onto next;
Noise Cancelling 
[amazon fields="B085297N3J" value="thumb" image_size="large" image=4]
The Beats Studio 3's biggest weakness is in the noise-canceling technology. Even if you set it on either Dynamic or Adaptive, you will still hear sound bytes from the environment, unless you are in a less crowded place like a library or in the church (but, who wears headphones in a church?).
We are hoping they will improve the sound canceling as in our opinion it does not compare to Bose, Sony and even Apple right now.
Battery Life 
The Beats Studio 3 has very good battery life. At full charge, it for 28 hours with noise canceling enabled (40 hours without noise cancellation). But, charging does take a while and it does not use any quick charging mechanic.
Overall 
[amazon box="B085297N3J"]
During our Beats Studio 3 test we felt they are one the best headphones the brand has ever created, especially in terms of comfort and sound quality, but if you need noise canceling then we would go with Bose or Sony.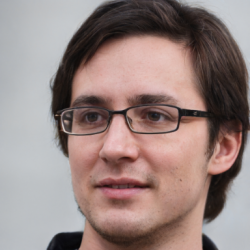 Latest posts by MaxWalker
(see all)