[amazon box="B07ZPML7NP"]
After the popularity of the Airpods a few years back, Apple decided to create a "Pro" version of it: a more complex pair of in-ear headphones that does just about everything better and beyond than its predecessor. The [amazon link="B07ZPML7NP" title="Airpods Pro" link_icon="none" /] includes noise-cancelling, Siri and a couple of extra features to make the small pieces more ergonomic. Let's jump right into the review.
Features 
[amazon fields="B07ZPML7NP" value="thumb" image_size="large"]
Once you receive the Airpods Pro, the box is quite unusual to how many in-ear headphones are presented. When you open the box, there is a "lift here" part in the center that tells you the airpods are underneath that surface. It is a unique approach to presenting earphones and one that is definitely memorable.
The biggest added perk to the Airpods Pro is noise-cancellation. While noise-cancellation may be a hit or miss for earphones, the Airpods Pro's NC is nothing but amazing. If you need the best noise cancellation for earphones, this is what you should be getting.
This time around, instead of using touch sensors for the stems, the Airpod Pro utilizes force sensors. It is also an interesting approach to music control: you squeeze a stem to pause and play, squeeze twice to move to the next track and squeeze hard to turn on noise-cancelling. The only bummer here is that there is no volume control. I do not know why Apple thought it was a good idea to set aside the volume adjustment despite its top-of-the-line quality. Did they run out of budget? Was it all simply human error? We will never know. Fortunately, that is the only thing that makes this far from perfect. The only way to adjust it is manually on the device or ask Siri to do so, but we'll leave that as a subjective pro or con for you.
The airpod case has also been slightly scaled larger and with a more consistent design. The cap is magnetic and the Airpod docks have a better fit.
Lastly, the Airpods Pro are sweatproof, meaning you can give this a go for everyday commuting and even work out. However, trust us when we say they are not particularly the best for those activities since some are more consistent like Sennheiser's workout earphones or any of Sony's oddly-named noise-cancelling headphones.
Design 
[amazon fields="B07ZPML7NP" value="thumb" image_size="large" image=2]
The build of the Airpods Pro is only slightly different than the original Airpods. For one, it is slightly larger, and for two, they fit in any ear better than ever. Apple considers these as open-back in-ear headphones but that really does not matter if you are no audiophile. What matters is that it does fit better than the original Airpods and has a slightly sleeker design.
Comfort 
This where the whole situation is a hit or miss. Comfort is subjective with the Airpods Pro, however, it is generally a good design. When you are wearing this pair for the first time, you won't help but feel irritated by the short stems that are poking on your ear lobes, but the more frequent the usage, the more you get used to it.
But, the best part about the overall comfort comes when you are trying to fit them in your ears. If the original Airpods felt like forced plugs that cover your ear canal entirely, this one feels like putting cotton on your ears. Its predecessor used hard plastic that caused irritation inside the ears as well as the chance of popping out because of sweat and lack of friction. But for the Airpods pro, you can wear it all day without even noticing. The pain is gone thanks to the silk buds, resulting in a more attached type of wireless earphones.
Sound Quality 
[amazon fields="B07ZPML7NP" value="thumb" image_size="large" image=3]
The Airpods Pro definitely has the best sound quality of all the Apple earphones but it is certainly not the most mind-blowing compared to others like Sony, Bose, JBL and B&W. However, if you are no audiophile, listening with the Airpods Pro is generally enjoyable.
Noise Cancelling 
This is where the Airpods Pro truly shines. The noise-cancelling mode includes 3 options: On, Off and Transparent. On, of course, activates the mode and you would be surprised at how much background noise it blocks. The pair may be small but they certainly pack a punch. Off is obviously deactivation (and also the sound quality becomes generic earphones when NC is turned off). Transparent takes a unique twist where NC is still on, but it will only trigger background noises like announcements in a public transportation or if the barista is talking to you in a cafe.
Battery Life 
[amazon fields="B07ZPML7NP" value="thumb" image_size="large" image=4]
It is no Sony WH-1000XM3 since the Airpods Pro has a maximum battery life of 4.5 hours. The twist here is that the case automatically charges up the earphones and it only takes an hour for a full charge.
Overall 
[amazon box="B07ZPML7NP"]
In summary, the Airpods Pro is certainly one of the best in-ear headphones ever. Yes, it is indeed quite expensive but even if you are not an Apple fan, this is certainly worth it for the noise-cancellation alone.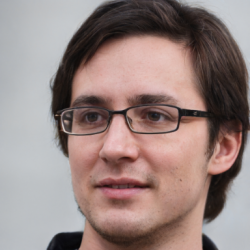 Latest posts by MaxWalker
(see all)